No store-bought, lard-laden, sugar-coated confection for my little girl's entry into the ranks of "teenager". No way, Jose! Jennifer showed me a website she found with an amazing recipe for chicken wings and I was sunk. I have been reading this blog for a solid week. I get so easily sucked into these things.


The Pioneer Woman Cooks


Anyway, the pictures and recipe made this seem like a cinch (and quite yum-a-licious) so I figured I'd give it a try. Yes, I baked a cake from scratch. No boxes involved! Flour, sugar, vanilla, cocoa, and waaaayyy to much butter only. It was so much easier than I ever figured baking from scratch could be! I'm quite proud of myself, actually.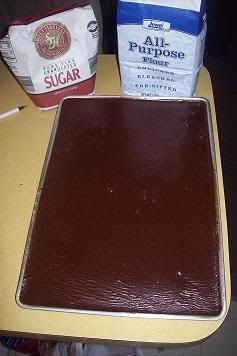 And I didn't even make a horrible mess. But I am leaving the dishes for someone else to do, darn it!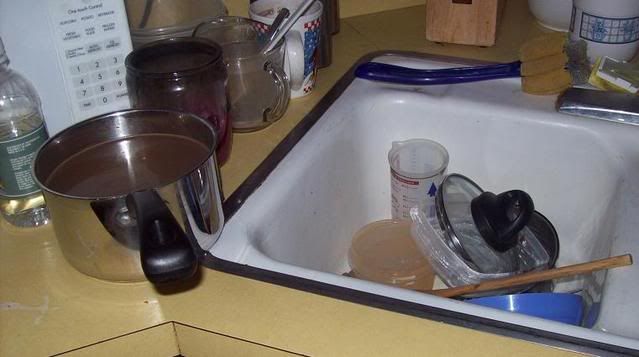 All that's left to do is decorate the cake. Marli loves that part, so I may just leave that for her to do when she gets home from school tomorrow.